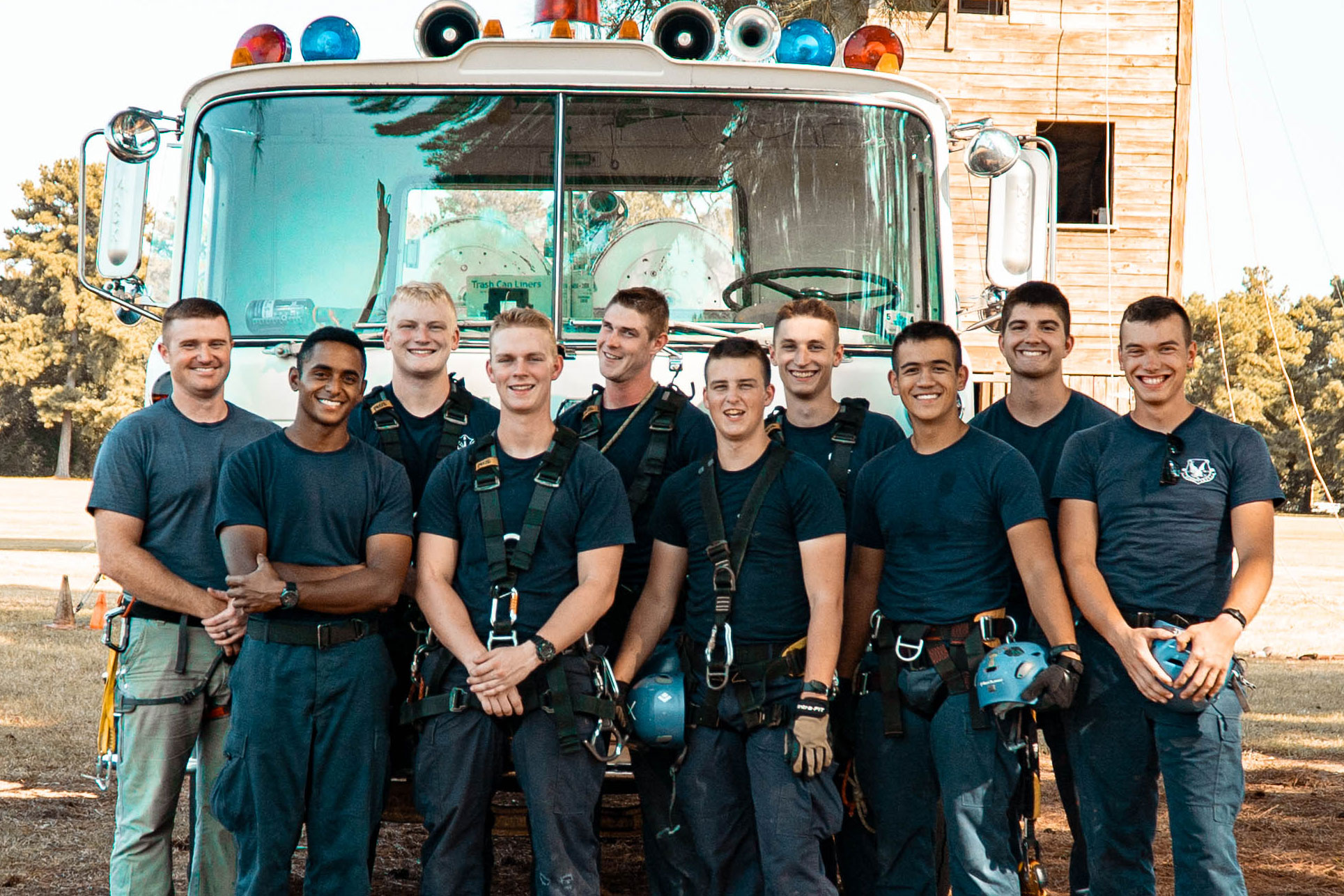 ALERT's unique blend of classroom training, military structure, and extracurricular activities prepares men to make a difference in their world. Men in training live on our fully equipped campus for the duration of their time at ALERT, helping facilitate deep friendships that last long after graduation. Life at ALERT is a focused, dynamic time of personal and spiritual development, as you walk alongside other men who challenge, encourage, disciple, and learn with you. Are you ready to experience the camaraderie?
Our Students are organized into two sections:
Basic Training Recruits
During Basic Training, you will be held to a high standard of discipline, requiring attention to detail, perseverance, and mental resilience. Each unit is divided into platoons of 2-4 squads that live together in their respective barracks. The daily schedule is intense and designed to give you a focused training environment with minimal distractions.
The Battalion
The training environment in the Battalion is much more relaxed than that of Basic Training, with a more predictable schedule, extra-curricular activities, and discretionary free time. You will be given more personal responsibilities while still being challenged in ways that encourage growth. The Battalion lives in a dorm setting organized by training phases.
Basic Training
Each Basic Training barracks has four sparsely furnished bunkrooms that house 5-7 guys each, as well as a living room, two studies, a communal bathroom/shower room, and a laundry facility.
Our kitchen team prepares hearty meals that are made from scratch, providing recruits with a high-calorie diet to ensure they have the fuel they need for the demands of Basic Training.
Battalion
The Battalion dorm has three wings per floor, each with four bedrooms, a kitchenette, and two studies. Each room sleeps up to four men and shares a large bathroom with the adjoining bedroom. In addition, there are several common areas for recreation and meetings, and a laundry facility.
The Battalion eats in the main campus dining room and are joined by staff and guests for meals throughout the week.
Communication & Electronics
Basic Training
During Basic Training, recruits do not have any access to electronics or watches. They can send and receive postal mail and packages and are allowed two scheduled phone calls home.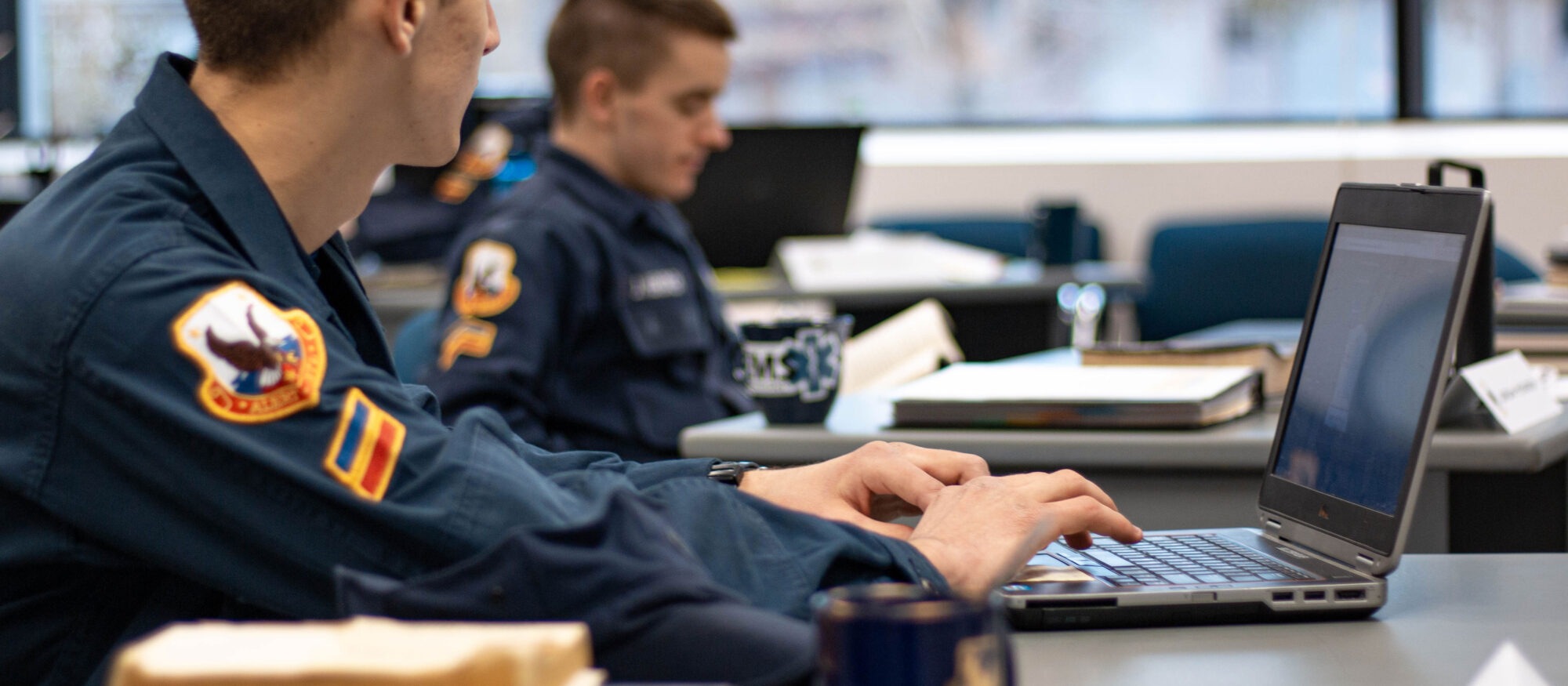 Battalion
The men in training do not have access to personal electronics, however, each wing in the dorm has two phones for the men to stay in touch with their families. Additionally, each man is given a student email account for the duration of his training which he can access from the computer labs. Students who are in 3rd Phase are allowed to use a personal laptop for classes and studying.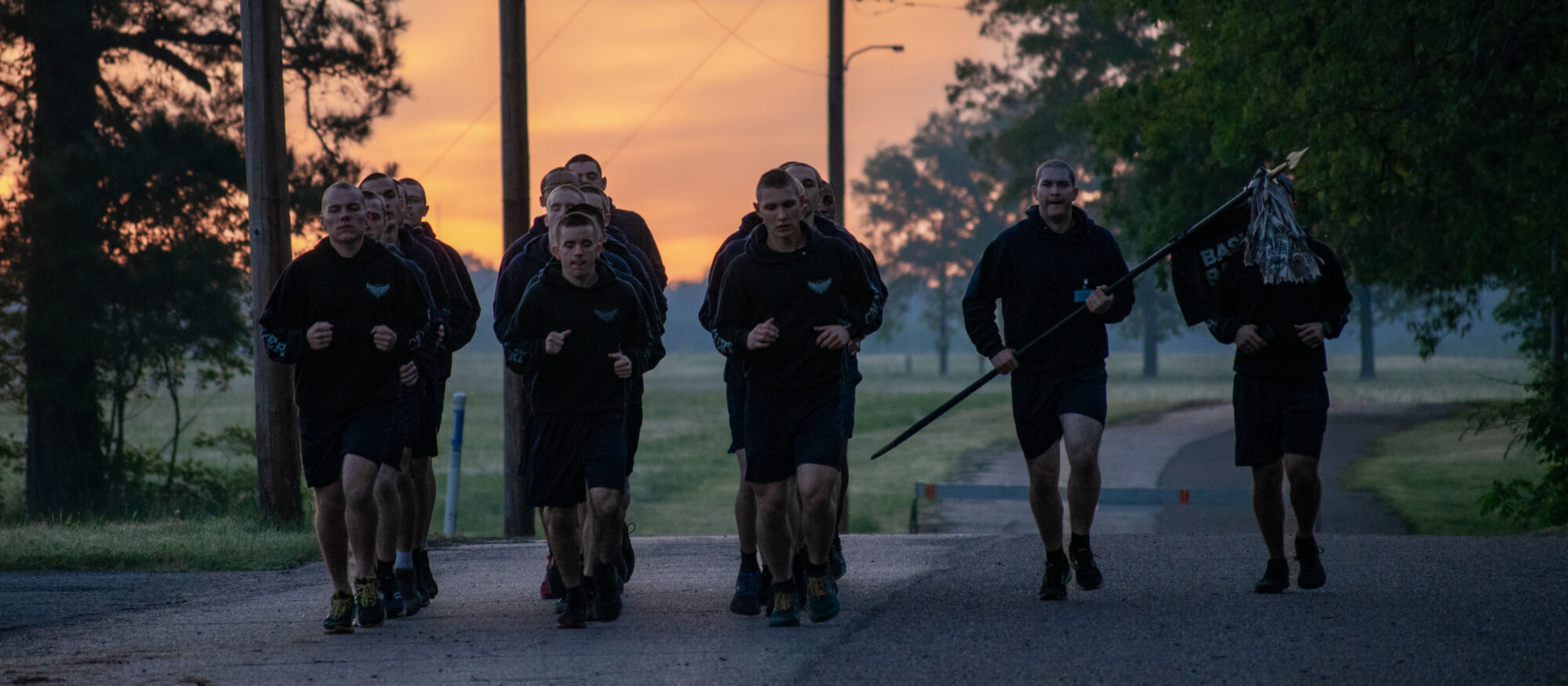 Basic Training
Physical training is integrated into every aspect of Basic Training. Morning PT, progressively longer hikes, and exercises for protocol infractions throughout the day all build mental and physical endurance. Recruits are required to pass the ALERT PT test in order to finish Basic Training.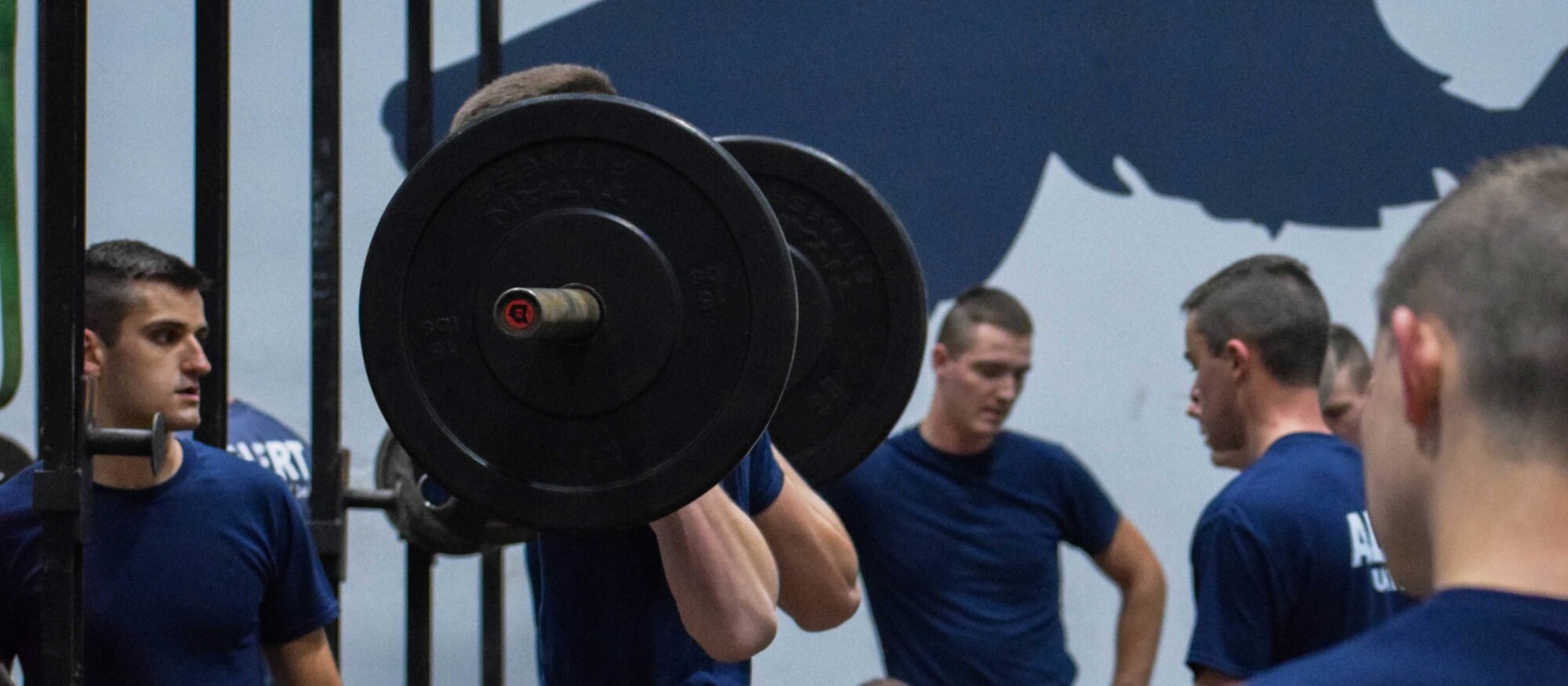 Battalion
Men in the Battalion start their day with organized PTs every weekday morning. PT is still challenging but tends to be more strength-based than Basic Training. Passing a quarterly PT test remains one of the promotion requirements throughout training. Students also have access to our fully equipped weight room and track to focus on their own fitness goals.
Basic Training
Daily and weekly inspections are a core element of Basic Training, and the standard is perfection. The recruits must work with discipline and attention to detail to bring their rooms and uniforms up to the daily standard. Saturday inspections each week require the entire unit to work together in order to pass the inspection component of Basic Training.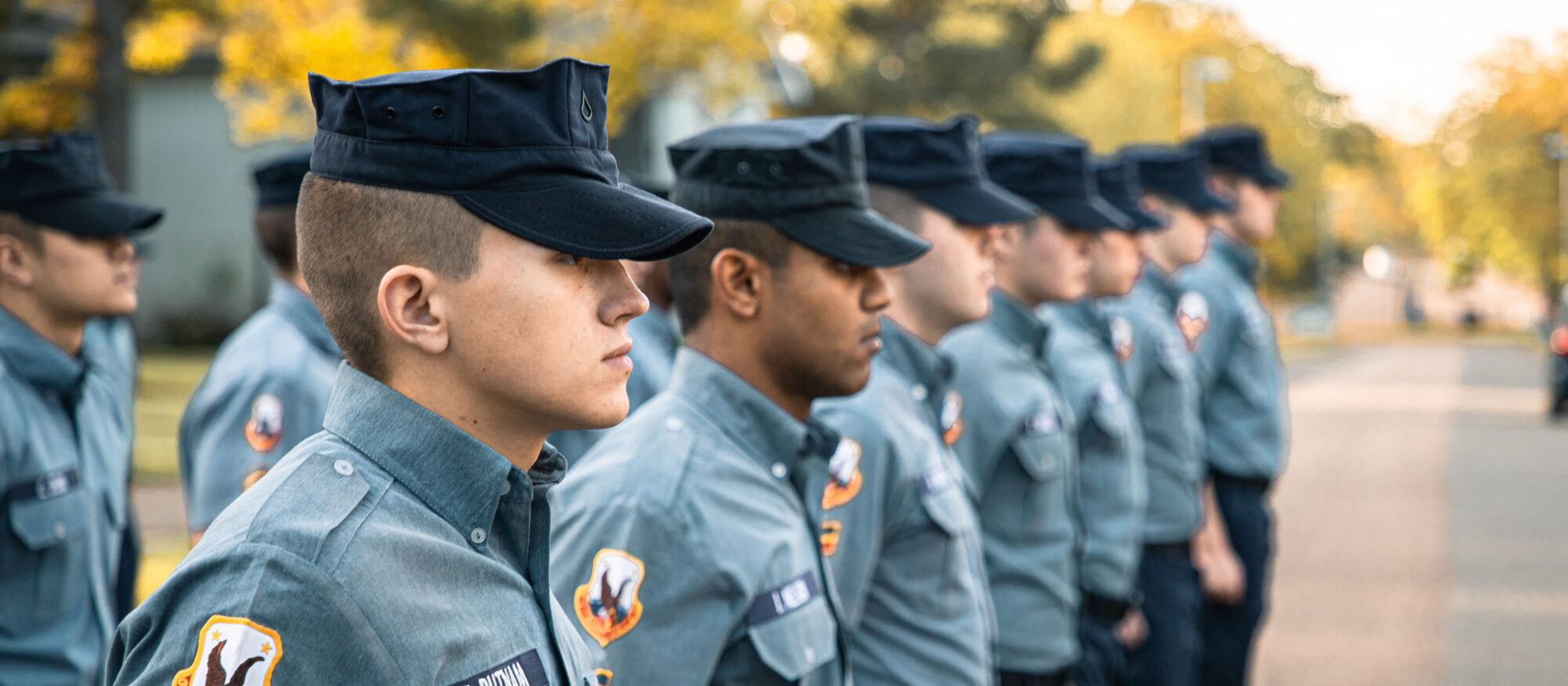 Battalion
Regular inspections continue throughout training, but things are not inspected to the same level of detail as in Basic Training. The main purposes of inspections in the Battalion are to continue to teach personal responsibility and discipline, and to maintain a standard of orderliness.