DATES: Spring & Fall Start Dates
Prerequisites:
Young man 17 or older
Unmarried
Completion of high school requirements
Completion of a recent sports physical
Basic Training is the first step in ALERT's three-phase training program. Modeled after military boot camp, this phase is a physically and mentally demanding nine weeks that is designed to challenge you, broaden your perspective, and most importantly help you root your life in the Gospel. Basic Training focuses on developing personal discipline, attention to detail, teamwork, time management, and healthy spiritual habits. Key training elements are Bible study, scripture memorization, physical training, hiking, skills training, and drill & ceremony. Basic Training is not easy, but the lessons it teaches last a lifetime. Are you ready to accept the challenge?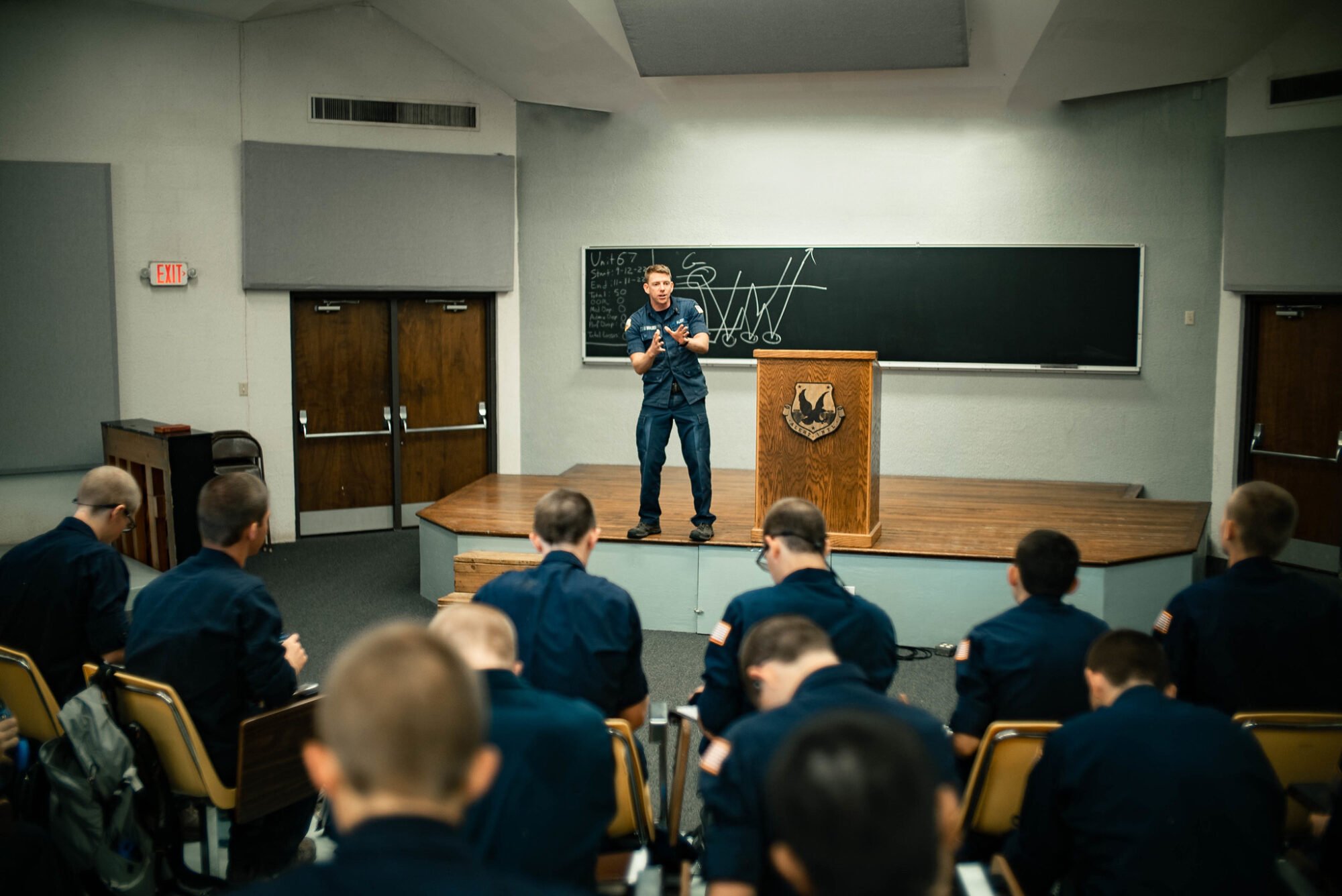 Bible Study
Each day starts with personal Bible study to help the men grow in their relationship with Christ and develop habits of consistency in God's word. Additionally, the men spend time with their officers and leadership in group Bible studies to further saturate their time in training with the Gospel.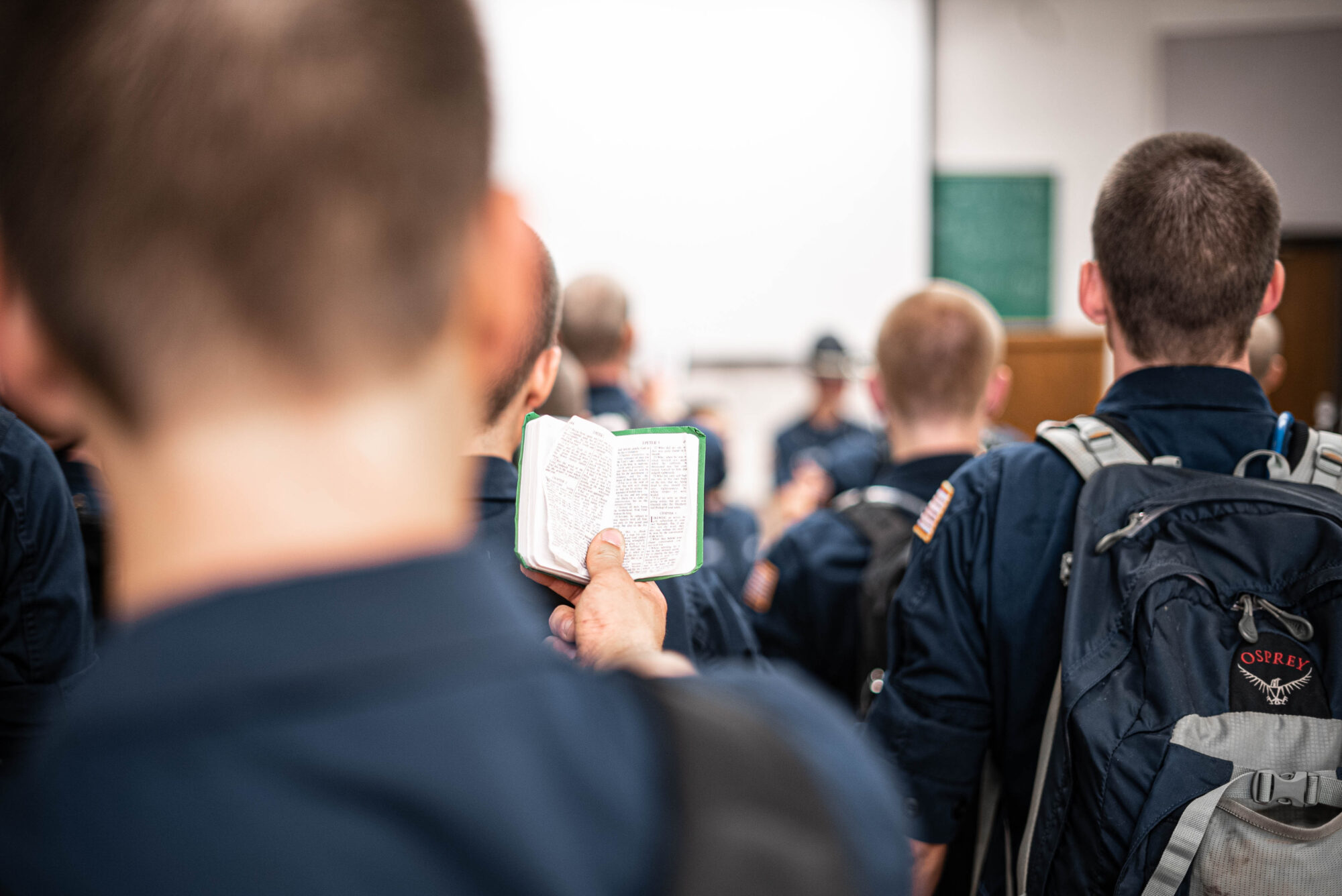 Scripture Memorization
It is clear in scripture that we are called to memorize and meditate on God's word. During the course of Basic Training, the men memorize the book of First Peter and recite it as a Unit as part of their Advancement requirements.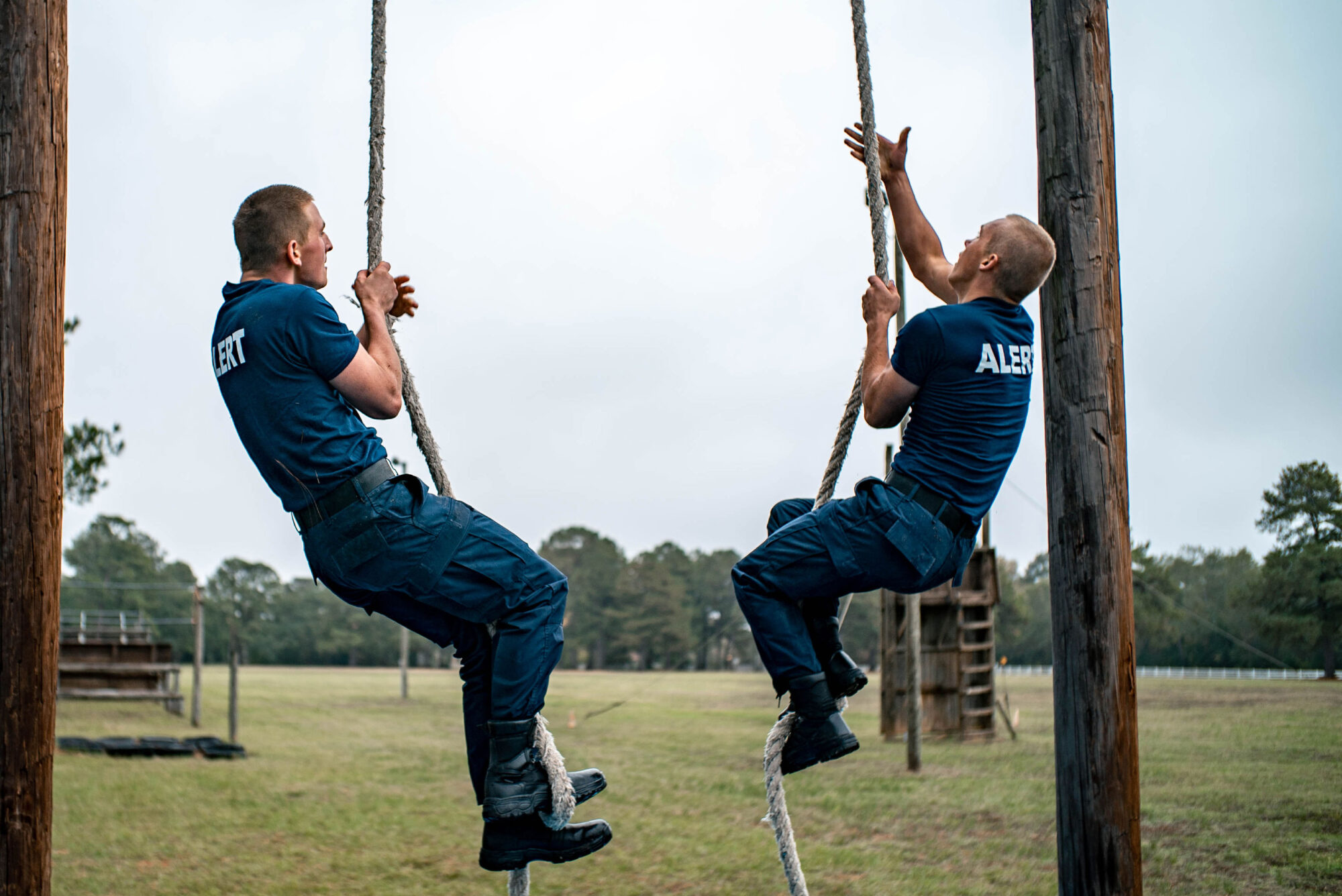 Physical Training
Morning and evening PT equips each man for the challenges of Basic Training and help them pass the ALERT PT test, which is an Advancement requirement. The physical training aspect of this phase helps the men build strength, endurance, and resilience.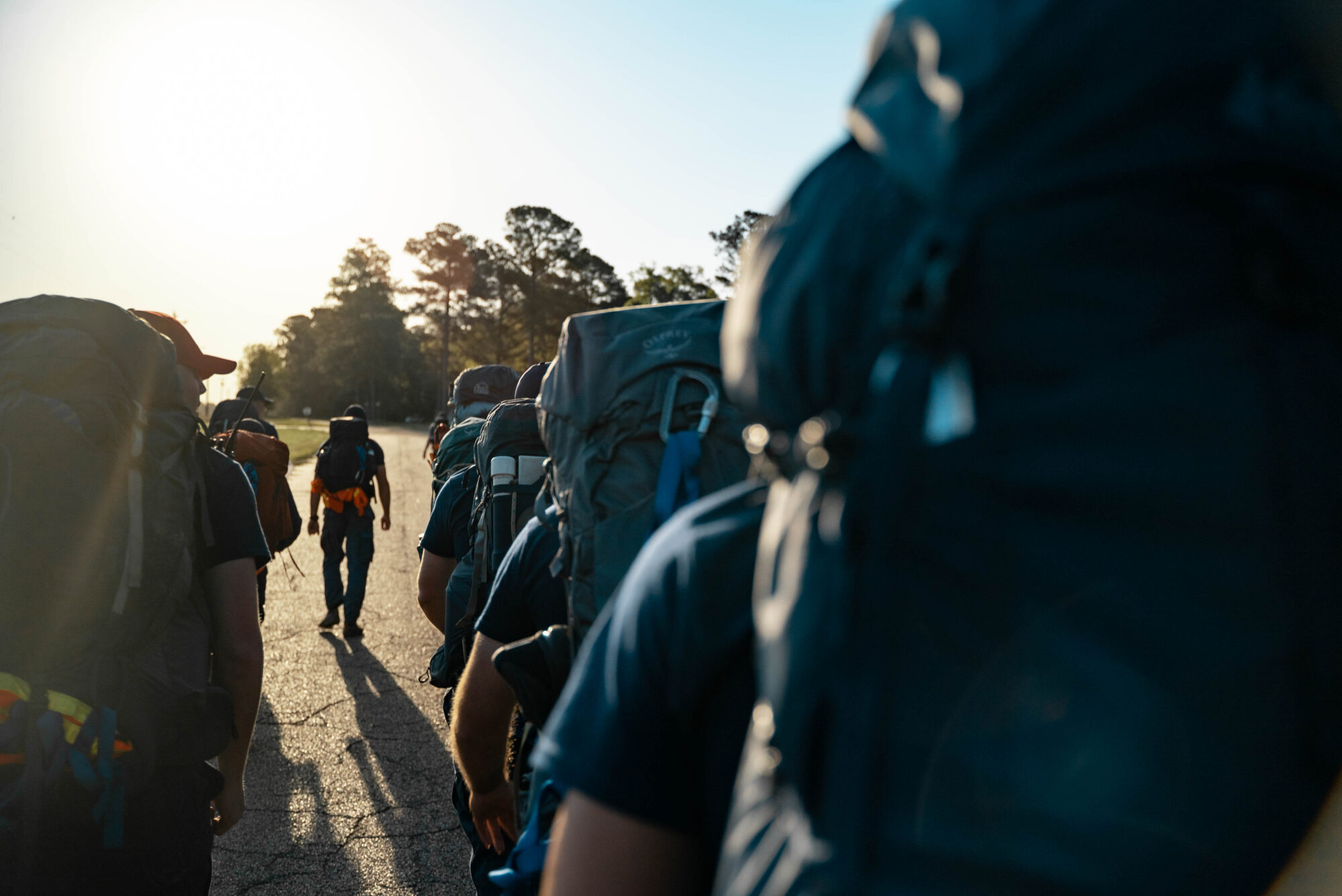 HIKING
We use hikes to build camaraderie among the members of the Unit and to encourage the men to rely on God for strength. The hikes in Basic Training start with a 3-mile Micro Hike and increase throughout the nine weeks, culminating in the 24-hour Endurance Hike.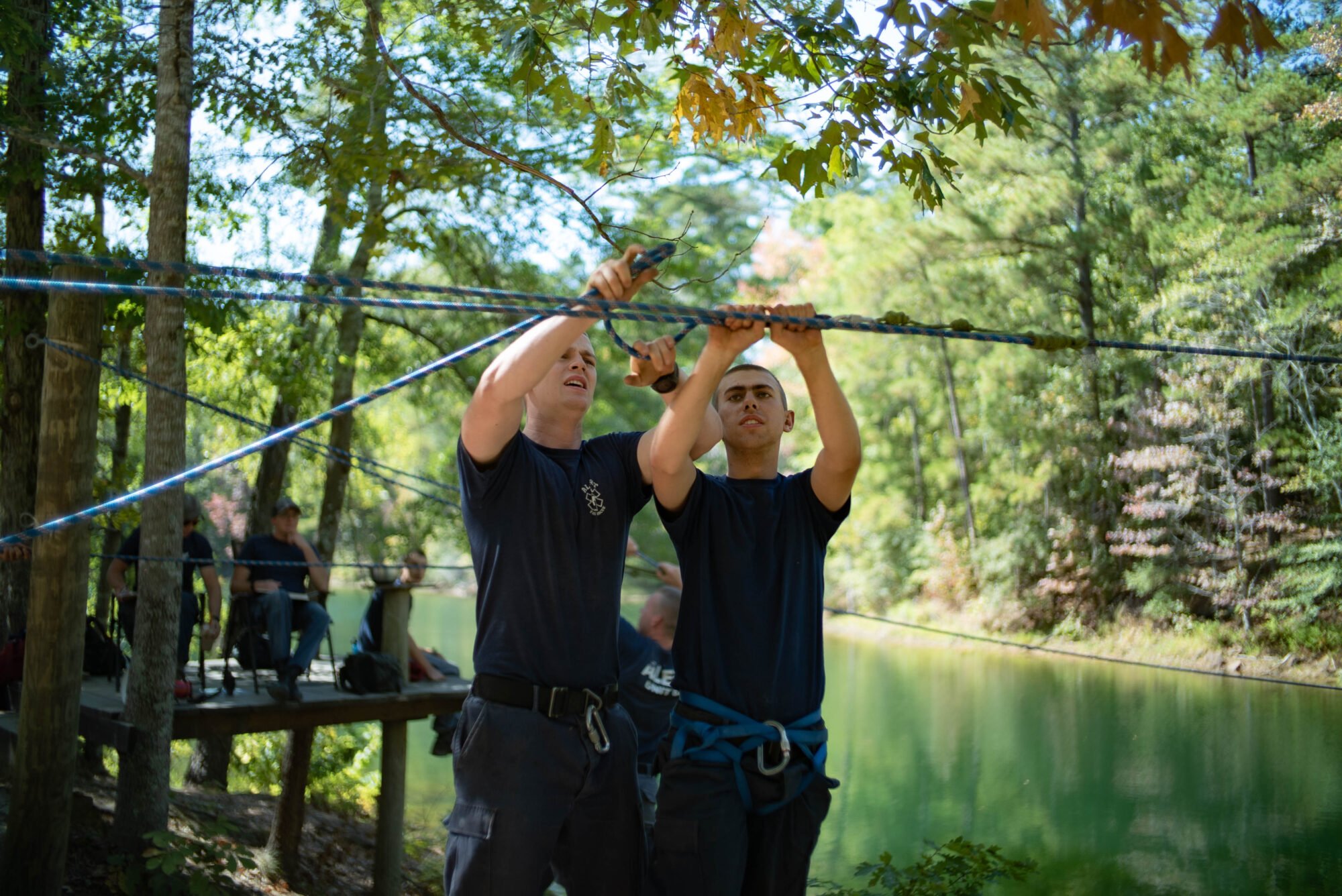 Skills Training
Skills training in this phase develops critical thinking and attention to detail, and provides a practical foundation of knowledge that future phases of training build on. Heavy emphasis is placed on individual instruction and hands-on practice of each skill taught throughout Basic. 
Drill & Ceremony
Marching in formation allows groups of men to move from one location to another in an organized fashion. Daily drill and ceremony practice throughout Basic Training instills discipline and teamwork.
Preparing for Basic Training
As you prepare for Basic Training, here are some resources that will help you get started.
Physical Training
We have found that if men prepare themselves physically for Basic Training, they will be better equipped for the rigors ahead. This recommended program gives you one short PT session to complete each day for up to eight weeks prior to your start date. You may start this program at any time, and do not have to complete it at the pace or sequence that we have prescribed. If you find the PT too easy or too hard, you may adjust it as needed.
Download: Physical Training Schedule
Scripture Memory
One of the best ways to prepare for Basic Training is to start memorizing 1 Peter. Try and memorize at least the first 16 verses before you arrive. This will be extremely helpful to you during the first few weeks of Basic Training, and the more you memorize beforehand the better. This recommended program gives you one verse a day to memorize through chapter 2 of the book. If you would like help in memorizing, you can download a scripture memory app such as VerseLocker or The Bible Memory App (both of these apps are available for Apple and Android and have free versions). Make sure that you memorize using the King James Version.
Download: 1 Peter Verse Sheets
Packing List
Items on the Basic Training Packing List must be purchased and brought with recruits to Basic Training. Many of these items may be purchased through the ALERT Store. All items are required, regardless of season.
All necessary uniform items will be provided. See Basic Training Issued Items on page 2 of the packing list.

Download: Packing List
Forging extraordinary men who influence their world for christ