DATES: Winter & Summer Quarters
Prerequisites:
Successful completion of Basic Training
Building on the foundation of Basic Training, Intermediate Training equips each man with the knowledge and skills to meet the challenges of life. Each week of ALERT's 2nd Phase is a different introductory course ranging from leadership and apologetics to rope rescue and firefighting. In addition to classroom instruction and hands-on practice, a variety of scenarios and in-the-field training events help cement the material and ensure competence. A heavy emphasis on personal responsibility and critical thinking encourages a desire for maturity in each man, and scheduled service deployments provide further opportunities for growth.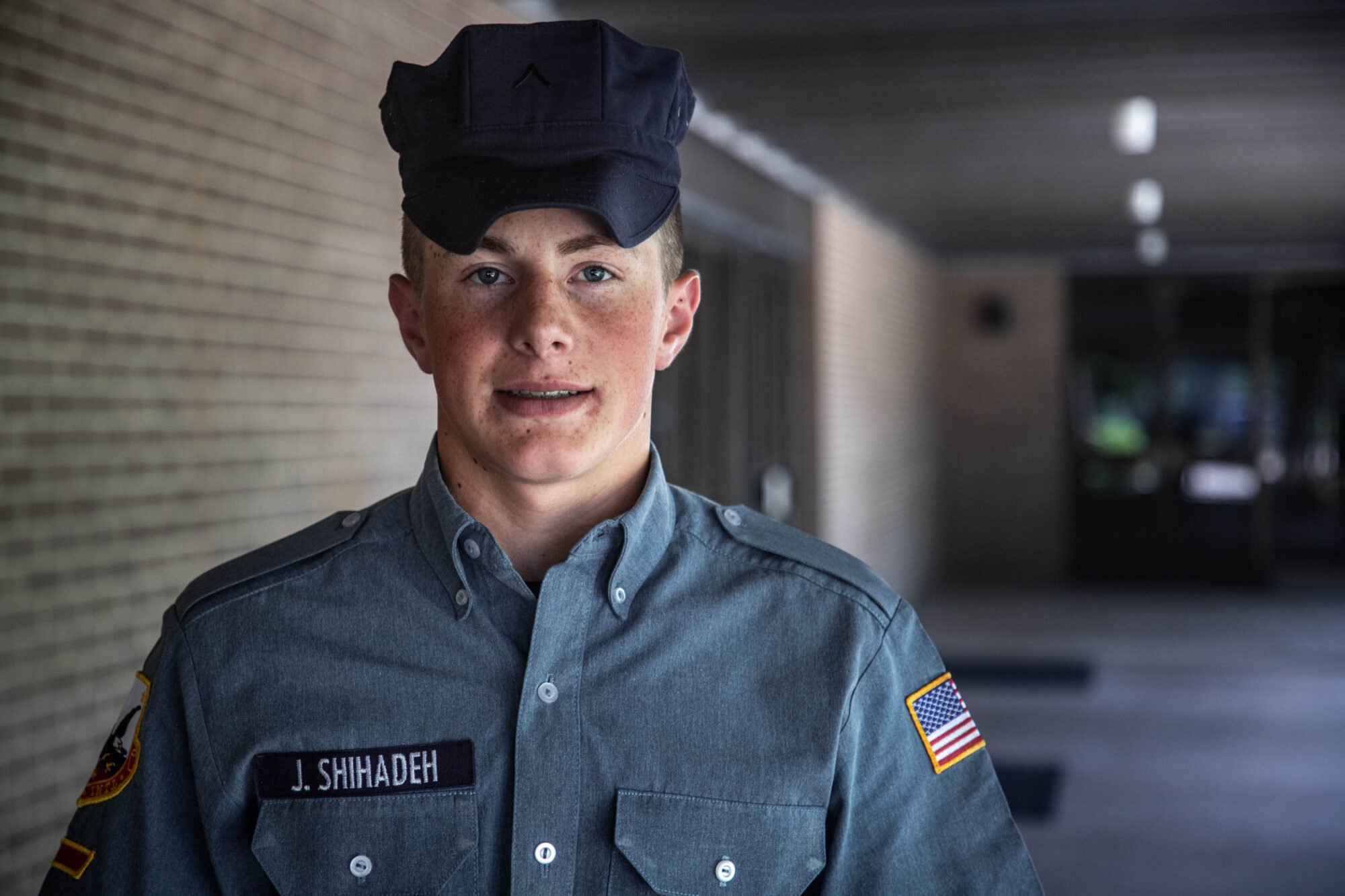 Personal Competence
In addition to skills training, 2nd Phase helps the men develop soft skills such confidence, interpersonal relationships, and effective communication by incorporating structured peer-to-peer feedback and practical leadership training. In addition, the men are expected to take more personal responsibility, helping them to build time management and prepare for life.
Critical Thinking
Utilizing the skills that they have learned in class, the men work through various training scenarios to develop critical thinking and problem solving. These complex scenarios, some lasting several days, push the men to work together as a team to successfully complete each event.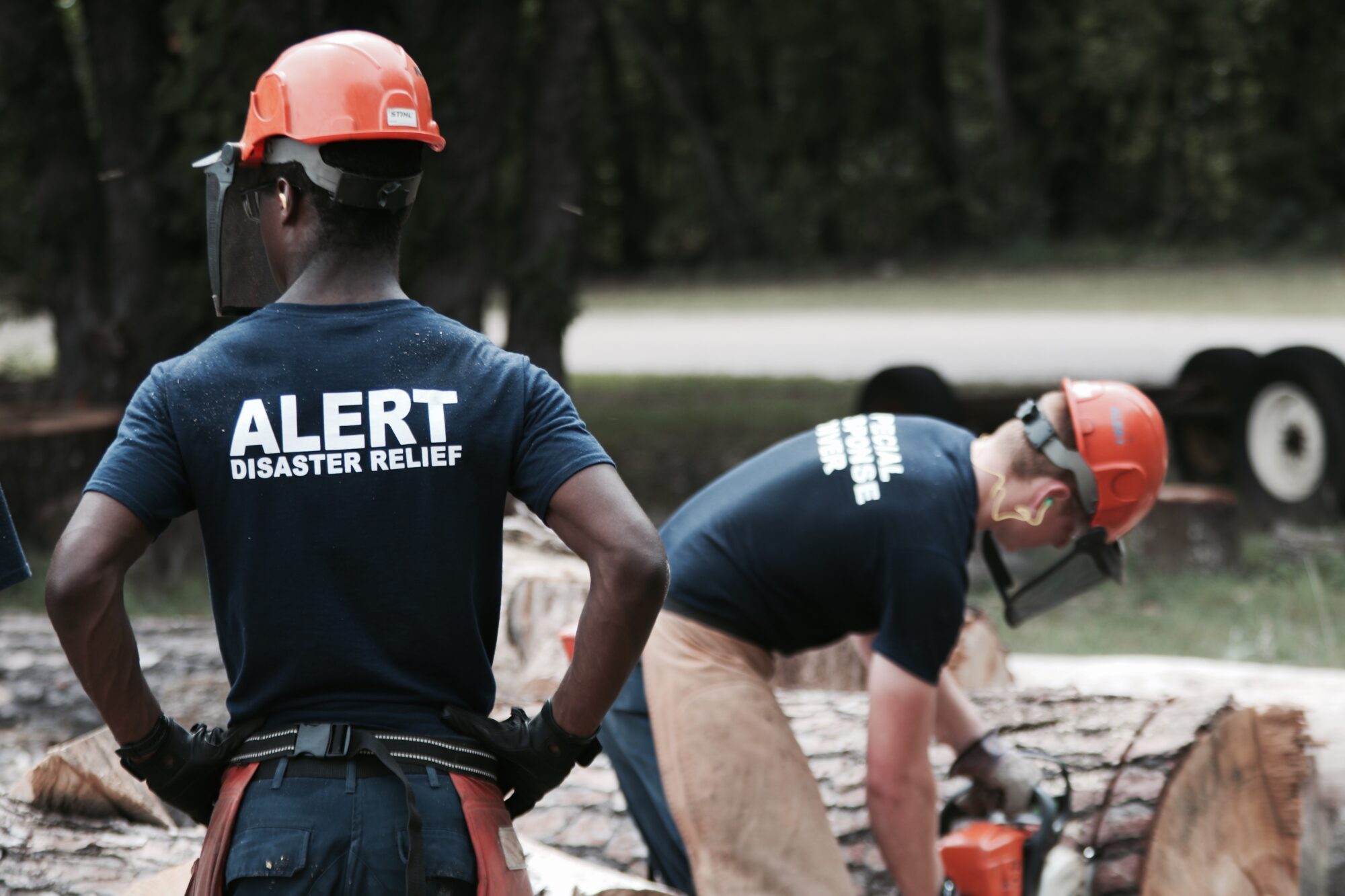 Service Mindset
Throughout their time at ALERT, students are encouraged to look beyond their own needs and help those around them. Scheduled service deployments provide the men with practical opportunities to serve and encourage a mindset of service. Deployments can range from an afternoon helping a local widow to a week-long natural disaster response.
Topics & Certifications
The following topics are covered in the course, but are subject to change:
Basic Structural Fire Fighting
An introduction to Basic Structural Fire Fighting terms and tactics, enabling the student to perform to International Fire Safety Training Association (I.F.S.T.A.) standards.
Rope Rescue
This course provides a working knowledge of ropes and anchors used in rescue incidents to retrieve victims. Skills learned in the class are tested by simulating real-life rescue scenarios.
Diving
Scuba Diver
An entry-level course with certification through the National Association of Underwater Instructors (NAUI Worldwide). The student will receive training in the fundamentals of SCUBA diving, including proper buoyancy, basic diving physics and physiology, equipment use and maintenance, decompression theory, and basic diving first aid. Prerequisite to Advanced Scuba Diver and Special Response Diver.
Advanced Scuba Diver
An additional advanced SCUBA course with NAUI Worldwide certification. Training includes areas of diving specialty, such as night diving, deep diving, and navigation diving. Special emphasis is placed on solidifying the student's self-confidence in his personal diving skills. Prerequisite: Scuba Diver. Prerequisite to Special Response Diver.
Special Response Diver
Training in underwater search and recovery with certification through the Special Response Diving International. Topics include search patterns, vehicle recovery, body recovery, and underwater crime scene investigation. Prerequisite: Advanced Open Water SCUBA diving or equivalent certification from another nationally recognized agency. Proof of certification must be provided at registration.
Sawyer
Instruction in the proper use of the chainsaw, as well as chainsaw maintenance and safety procedures. The skills gained in this course will find important practical application on disaster deployments and local service projects.
Personal Leadership Development
Basic Medical Response
One week Deployment
Prerequisites
Successful completion of Basic Training 
Forging extraordinary men who influence their world for christ